Foreign minister leaves Dhaka to visit three European countries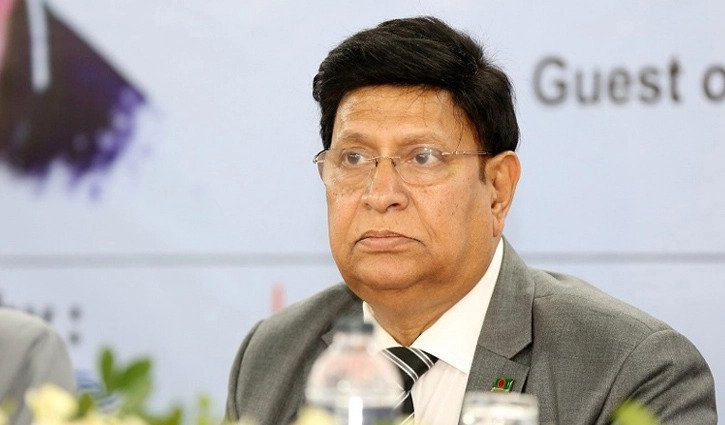 Foreign Minister AK Abdul Momen started his trip on Sunday (August 29) to visit three countries in Europe with the aim of strengthening cooperation to meet the challenges of Covid-19, climate change and migrants.
It will hold the Asia-Pacific Regional Review Meeting of Least Developed Countries (LDCs) on Monday and Tuesday in preparation for the LDC conference to be held in Doha in January next year.
Bangladesh, as co-chair of the LDC, has negotiated in multilateral forums for various privileges, according to the Foreign Ministry.
He will hold meetings with the chief executives of six multilateral bodies – the World Health Organization, the United Nations Refugee Agency, the United Nations Human Rights Council, the International Organization for Migration and the International Labor Organization.
The minister is also expected to have a bilateral meeting with Swiss Foreign Minister Ignazio Cassis.
After the visit to Switzerland, Foreign Minister Momen will travel to the United Kingdom where he will hold a bilateral meeting with his British counterpart Dominic Raab.
He will also meet COP26 President Alok Sharma to discuss climate change ahead of COP26, which will be held from November 1-12 in Glasgow under the UK Presidency.
After the visit to the UK, Momen will fly to the Netherlands to attend the meeting of the governing body of the Global Center on Adaptation (GCA). Bangladesh, as the host of the GCA regional center, is participating in the meeting prior to COP26.
Momen will return to Bangladesh on September 8.
Dhaka/Hassan/AKA