Karl Ritter appointed Chief Information Officer for Northern Europe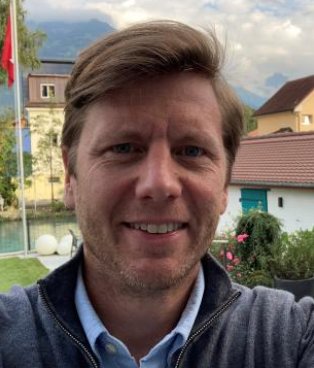 Patrick Maks | The Associated Press
In a memo to staff, AP Europe and Africa Chief Information Officer Anna Johnson announced that Karl Ritter is now AP's Chief Information Officer for Northern Europe:
Hi all,
I am delighted to announce that Karl Ritter is the new AP News Director for Northern Europe. For the past five years, Karl has served as the AP's News Director for Southern Europe and will head north in early 2022 to begin his new role.
Karl is an all-format news leader and talented journalist who has helped lead our coverage of many stories from his current base in Rome, including the pandemic, which devastated Italy and Spain in the spring. 2020, as well as the Vatican and Pope Francis. Earlier this year, Karl and video journalist Renata Brito launched the PA's new anti-migration team, helping coordinate coverage across Europe, Africa and the Middle East.
The team has already produced tremendous work, including impressive and visually compelling Only on AP news and business that has held governments to account and put people and their stories at the center of coverage. Karl has also played an important role in the PA's climate coverage over the past few years, including at the latest COP26 summit in Glasgow.
In addition to his news skills, Karl is a supportive and caring leader who has an incredible ability to stay calm under pressure and who consistently stands up for his team and the stories and coverage that matter to them.
Prior to Rome, Karl was based in Stockholm where he was AP's Nordic and Baltic Bureau Chief. He started his career in 2001 at the AP as a reporter in Stockholm and also spent some time in London as an editor in the Europe desk.
I am delighted to have Karl join our fantastic Northern Europe team, although I know he will also be missed by our fabulous Southern Europe team.
Please join me in congratulating Karl!
Anna