Zeina Karam named deputy European news director for the Associated Press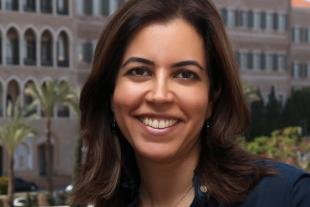 Nicole Meir | The Associated Press
In a memo to staff on Tuesday, Vice President and Head of Global News Gathering Paul Haven and Chief Information Officer for Europe and Africa James Jordan announced a key appointment:
"We are delighted to announce that Zeina Karam, the Associated Press' current news director for Lebanon, Syria and Iraq, has been named deputy news director for Europe, completing the team at direction of the region at a moment of great importance for the world.
"In his new role, Karam will report to News Director for Europe and Africa, James Jordan, and focus on improving AP's coverage of major stories such as the war in Ukraine, the future of Putin's Russia and the wider European project, the cost of living, the crisis, migration and the impact of climate change on the region She will move to London and take up her post in the coming months .
"Karam, 49, has covered political crises and conflict in the Middle East for more than two decades, leading coverage of the war that broke out in Syria in 2011, the rise of the Islamic State group and, more recently, of the financial and financial situation of Lebanon.The economic collapse.
"She was named Beirut bureau chief in 2014, overseeing text coverage of Lebanon and Syria. In 2016, she was named AP's news director for Lebanon, Syria and later Iraq, a position that consolidated leadership in video, text and photo.
"She played a leading role in writing a 2015 AP story series, 'Inside the Caliphate,' which explored life under the Islamic State group. She also co-wrote, alongside from the Associated Press, the book 'Life and Death in ISIS: How the Islamic State is Building Its Caliphate.' Hailing from Beirut, Karam was part of the reporting team that won the AP Gramling Award in 2018 for documenting the war in Syria.
"Karam joined the PA in Lebanon in 1996 when the country was still reeling from the bloody 15-year civil war that ended in 1990. She holds a degree in political science and public administration from the American University of Beirut.
"Please join us in congratulating Zeina on her promotion!"